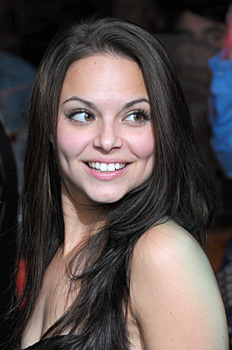 Rachel Copeland

Rachel is a versatile vocalist from New Jersey. Born to a musical family, Rachel has been performing vocally since five years of age, and has developed a wild passion for music and performance that she takes into every vocal opportunity she is presented with.

Rachel has been an active member of the music community, writing, producing, and performing original music in both studio and live venues. Having written and recorded two full length albums of her own with incredible musicians and producers in New York, and writing and demoing songs for other popular artists, she is well versed in vocal performance in a studio environment. She has also been an active live performer, taking the stage in various venues; from weddings, country clubs, nightclubs, bars, and full stage performances around New York, New Jersey, California, Florida, and even graced the American Idol stage.

Rachel has studied voice at the New School University of Jazz and Contemporary Music, and spent one on one time training with New York City vocal coaches Kate Baker and Don Lawrence. Her vocals are smooth, complex, and soulful, and depending on the song, can bring tears to your eyes, or a smile to your face. Rachel is currently performing with the Motones and has is being featured at various events around the country as a solo artist and stage performer. Her voice and presence are the perfect addition to any event, and can make your special day even more memorable.